2018 Advancing Indigenous Performance cohort from l to r: Andre Bouchard, Larissa FastHorse, Karen Fischer, Jenny Marlowe, DeLanna Studi, Scott Stoner, Maura Garcia, Allison Warden, Autumn Chacon, Christopher K. Morgan, Ed Bourgeois, Moses Goods, Quita Sullivan, Dawn Avery, Thea Hopkins, Margo Kane, Tim Wilson and Anthony Hudson, by Ambience Photography
Introduction/Overview
Advancing Indigenous Performance (AIP) is a program established in 2018 by the Western Arts Alliance with generous lead support from the Andrew W. Mellon Foundation and the Doris Duke Charitable Foundation, and additional funding from the National Endowment for the Arts (NEA) and Native Arts and Cultures Foundation. AIP deepens support for Indigenous performing artists and touring networks in ways that are rooted in the shared values of openness, inclusion, equity and generosity. The initiative aims to provide educational and professional development resources for US-based Indigenous artists and presenters that will build audiences for Indigenous performing arts.
Apply for a Residency
Advancing Indigenous Performance 2019 from Western Arts Alliance on Vimeo.
Artists of all disciplines: Native Artist Residencies is developing a roster of Native artists wishing to be considered for residencies in locations across the country, from Maine to Hawai'i and Alaska to Arizona.

Native Artist Residencies (NAR) is an artist-in-residence program which puts First Peoples at the center of their art-making by creating residencies in settings that support Indigenous artists' cultural and artistic values, and offer an ideal creative environment for their work. In 2019, NAR will match Indigenous artists with selected artist communities that wish to host Native artists and help NAR develop best practices for serving their needs. These pilot partner residencies will test principles of cultural exchange, Native community engagement, relationship-building and educational consultancy services to build a model for successful Indigenous artist residencies nationwide.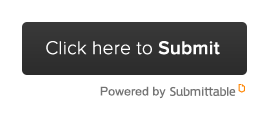 .

Native Artist Residencies operates as a program of PA'I Foundation, and is supported in part by the National Endowment for the Arts (NEA) and the Andrew W. Mellon Foundation.
AIP includes the following activities over the three-year launch period:
Native Launchpad: providing professional development, resources and connection for yearly cohorts of Indigenous performing artists
Indigenous Performance Symposium: a dedicated WAA pre-Conference event that will focus on bringing together mid-career Indigenous performing artists and professionals to build knowledge, strategies and opportunities in the first year (2018) and will expand to include non-Native agents, presenters and other allies in 2019 and 2020.
AIP Travel Assistance Fund: Providing support to Indigenous performing artists for travel to conferences, showcases and other events to promote their tours..
AIP Touring Fund: providing matching fee support to presenters of Indigenous artists who receive touring awards from their Regional Arts Organizations (RAOs).
Advancing Indigenous Performance 2019 from Western Arts Alliance on Vimeo.
Highlights from the 2019 Advancing Indigenous Performance Symposium.